Score Arabia Services - News
6th February 2019
On the 6th February, Score Arabia Services held the official opening of their new facility in Saudi Arabia. Located in Dammam, Eastern Province. The facility boasts a fully equipped workshop which allows Score Arabia Services to provide a responsive support whether in the field, fast tracking a repair or providing OEM In-country support.
Score Group plc Managing Director and CEO, Nelson Ritchie attended the opening with Ian Davidson (Score Group plc Commercial Director), Richard Sadler (Score Middle East FZE Managing Director), Hassan Al-Qahtani (AWJ Energy CEO) and Saeed Al-Nahdi (Sumou Holding CEO) from the JV Partner.
Also in attendance was Gary Hunt, Head of the British Trade Office in Al-Khobar. The opening included a ribbon-cutting ceremony, followed by guided tour of the facility for the guests.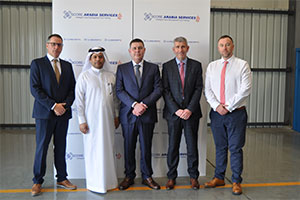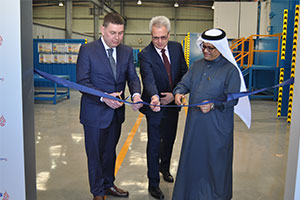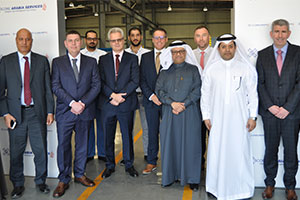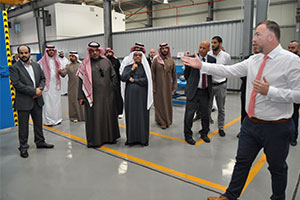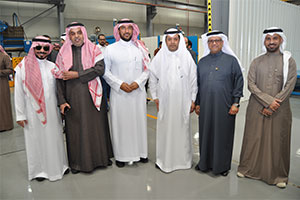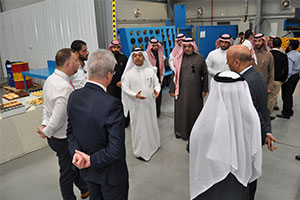 10th January 2019
It is with great pleasure that Score Group plc can announce that Score Arabia Services based in Dammam, Saudi Arabia have been approved by Lloyds Register in accordance with ISO 9001:2015 for our commitment to quality management principles, including our strong customer focus and an ongoing motivation relating to improvement.
Score Arabia Services was founded in 2018 to bring expert valve repair, valve engineering solutions and valve diagnostics capabilities to companies working in the Saudi Energy sector.